A série HK-45 foi desenvolvida para uso em
helicópteros de classe 700
trabalhando com 12S (baterias LiPo). Segundo a Scorpion, este motor produz 20% mais torque que a popular série HK4035 e com eficiência acima de 89%,
sendo capaz de funcionar continuamente a uma potência de 4450 watts em 100 amperes.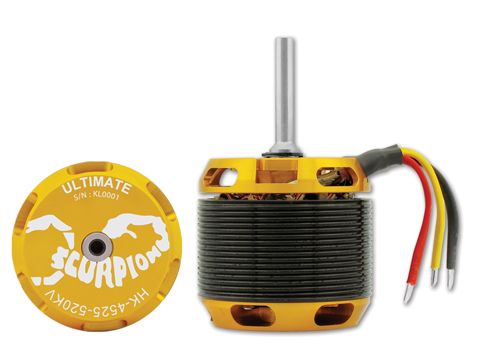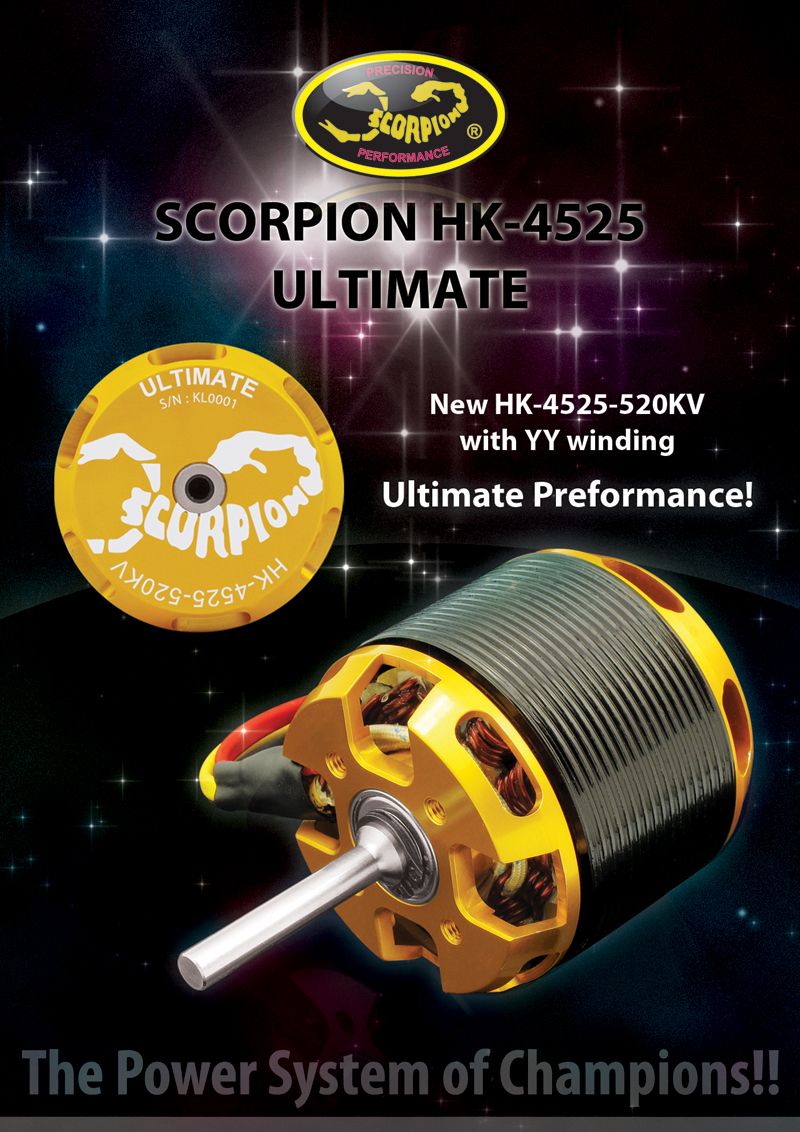 Specifications
Stator Diameter: 45 mm
Stator Thickness: 25 mm
No. of Stator Arms: 12
No. of Stator Poles: 10
Motor Wind:
5+6T YY

Motor Wire: 1-Strand 1.4 mm
Motor Kv: 520KV RPM/Volt
No-Load Current (Io/10V): 1.75 Amps
Motor Resistance (RM): 0.012 Ohms
Max Continuous Current: 100 Amps
Max Continuous Power: 4450 Watts
Weight: 470 Grams
Outside Diameter: 56.7 mm
Shaft Diameter: 5.98 mm
Body Length: 53.4 mm
Overall Shaft Length: 91.5 mm
Max Lipo Cell: 12s
Max Peak Current: 230A (2 seconds)
Max Peak Power: 10200 Watts (2 seconds)
Motor Timing: 5deg to 15 deg
Drive Frequency: 8kHz
.